If you are interested in adopting one of our animals, please fill out and submit an online adoption interest form.
PLEASE NOTE: Independent Animal Rescue is an organization of volunteer foster homes, located primarily in the Raleigh/Durham/Chapel Hill area of North Carolina. We only consider applicants located within 60 miles of Durham. Thank you!
Congratulations to our dogs with pending adoptions!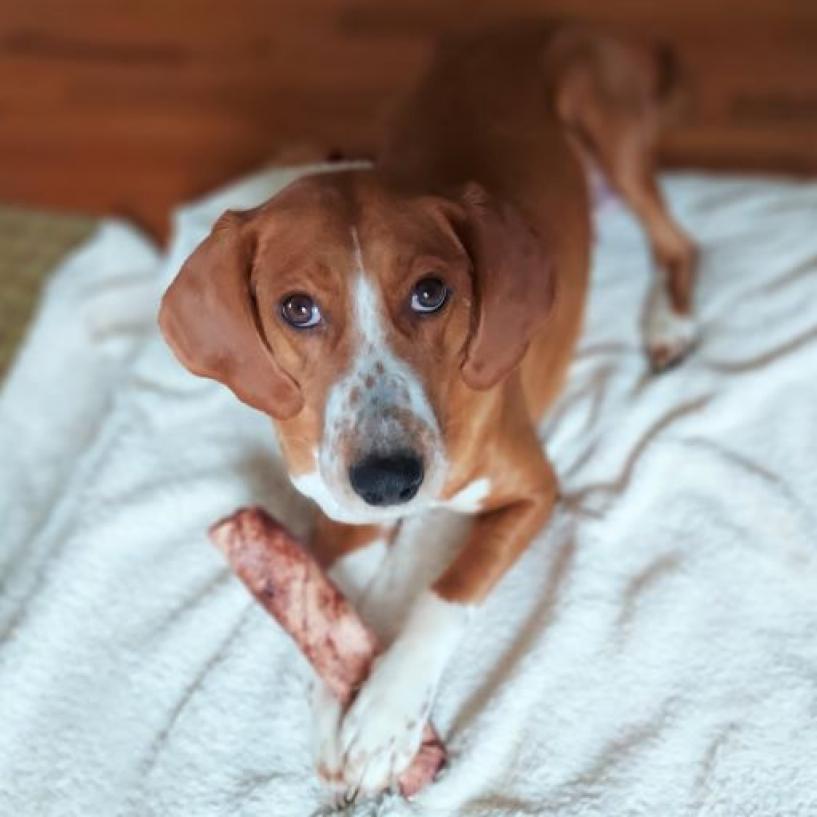 1 year old • Female • 44.5 lbs
Mildred Freckles is sweet and adorable! Her favorite pastime is hanging out with her person. ...